What better than life's gastronomic pleasures combined with viticulture complemented by the dramatic sights of Africa…
The flavors of Africa include the ultimate mix of exotic spices, game meats and fresh seafood. Taste local treats, sip fynbos gin, explore Malay spices, sample biltong... the safari experience combined with food & wine is masterful!
Cape Town & South Africa...
The recipe for the perfect adventure should include Cape Town, its nearby beach estates, an exquisite wine chateaux in the Cape Winelands, and conclude at a dream game lodge.
And we'll secure you advance reservations at private barrel tastings in the Winelands &  Cape Town's hottest restaurants topping the world's lists of fine dining!  Plus for java lovers...coffee houses large and small abound throughout the city!  We can curate a guided gourmet lover's walking tour of the city for ultimate foodies!
In addition to an abundance of opportunities for wine tasting of top notch wines in South Africa, we can include tasting of local South African foods, beer, wine, champagne, chocolate and cheese, or take your pleasure in a cooking demonstration,  a meal with a local South African family, gourmet starlit dinners and abundant wildlife viewing with skilled rangers.
And anyone who loves South Africa has had a chance to savor creamy Amarula on the rocks, the local liqueur made from marula berries, known to make elephants a bit tipsy when they munch on the berries!
The flavors of Africa will remain on your palate for years to come.
Joberg's Urban Exploits...
Plus the urban setting of Johannesburg offers exciting food & wine options…. Discover Maboneng, a fabulous hidden gem in downtown Joberg, offering a wonderful local experience, visiting the Sunday "Market on Main", tasting food, doing a wine tasting, seeing locals out with their families likens to experiences like Pike Market in Seattle, The Ferry Building in San Francisco, Grand Central Market in Los Angeles & Faneuil Hall Market in Boston…
Or dine out at fabulous city spots like Marble, or the restaurants at top hotels like Saxon or Athol Place (that's our team member Stephanie Levy, wining and dining).
Jump on Rovos Rail for it's 5-star dining experiences along the rails! (That's our MD, Karin Jones dining with pals from Sabi Sabi and Bushcamp Company)
From Botswana to Kenya, Tanzania, Seychelles & More...
As amazing as it seems, being off the grid in remote regions from Botswana to Kenya's bush homesteads still includes outstanding cuisine!   There is nothing quite like coming back to camp in the evening after an exhilarating day on safari, with a crackling campfire and sitting down with your favorite drink,  and somewhere out in the dark, a lion roars.  Dining al fresco in the bush is such a joy,  drinking a fine wine and an after-dinner bourbon with the stars ablaze overhead… a perfect ending to a brilliant evening…
Most dining in the smaller lodges that we typically tend to choose for our clients in plated versus buffets, especially at dinner time.  And breakfast always include a hot plated option with eggs to order, sausage, bacon mushrooms as well as a lay out of fresh fruit, papaya, mango etc, yogurts, fresh breads and homemade jams, and tea or coffee served at your tent with a morning call.
However, the most justifiably famous safari dining ritual of all: is a traditional barbecue set in a boma (a fenced open-air area), with long tables set next to a blazing campfire and beneath the glittering African stars. These sumptuous meals typically can include an array of coal-roasted local game meats, such as kudu, oryx, or impala; handmade sausages; and myriad accompaniments including spiced rice and stewed vegetable dishes, and regional staples like ugali (maize porridge). Barbecues are often followed by entertainment from local indigenous dancers and musicians, whose chanting, foot-pounding performances make the dining experience more delicious still.
Or, take a breathtaking morning hot-air balloon ride sailing over the wildlife below, which always culminates with breakfast at an acacia-shaded breakfast table, beautifully laid with white tablecloth and silver cutlery, and featuring cooked egg dishes, locally made sausages, baked goods and sweets, and chilled Champagne.
And finally, a safari would not be complete without the daily afternoon tea — with canapes and tea cakes (sometimes even with fine china) before heading out on the afternoon game drive— and the setting includes some side entertainment such as being set up beside a watering hole frequented by a local family of elephants.
But, the highlight is sometimes special experiences such as a lunch or a candle lit San Pan dinner afloat on the Zambezi River, or a sunrise bush breakfast,  or dinner next to an ancient cave,
What is an African sundowner?
How the gin and tonic became the go-to safari cocktail…
Picture it: the sun is setting over the African savanna. Streaks of red, orange and pink paint a vibrant sky over the trees as the seemingly magnified sun slips behind the horizon. The air cools, if only slightly, and the only thing left to do is to sit and reflect on the day. The fuel to help you do just that comes in the form of a crisp, refreshing gin and tonic.
This is the ritual of the sundowner—a drinking tradition which marks the transition from day to evening. The drink of choice was, and remains, the gin and tonic. But this drink, which we now recognize as a classic cocktail, was in fact born out of necessity, as it was discovered that quinine was effective in treating and preventing malaria.  Of course, if your taste leans more to a cold Lion lager, a glass of wine, or a different cocktail, the guide mixologist will always be happy to oblige!
Today, sundowners are less practical and more luxurious. A minibar of sorts can be set up on the hood of an open-air Land Rover or on a bluff overlooking a breathtaking view — it's always more about the setting, the company and the sunset!  Your guide produces a spread of snacks to help stimulate the conversation. It's a sumptuous transition into the evening, but still inexplicably tied with being out in the wild. A proper sundowner is an ideal way to wind down your day, no matter where you find yourself. It's a potent reminder to sit back, relax and take in the view. And while we no longer need the spirits for health reasons,we can all agree: the timeless gin and tonic really does cure all ills.
The tastes and smells of exotic Morocco, Egypt & Ethiopia...
From the Atlas Mountains to the beaches in Essaouira  and thriving cities like Fez or Marrakesh, Cairo to Addis,  every corner of these ancient pathways reveals an intriguing sensory experience— the smells of spices or fresh baked bread, the sounds of the call to prayer and an endless array of exciting taste sensations,  such as Moroccan delicacies, from tajines (braised stews cooked in a clay pot) to couscous cooked with meat and/or vegetables.
And  we can organize a private cooking class or coffee tasting ceremony; and a guided shopping and tasting excursion through the mazes of marketplaces, the smells and tastes never fail to entice…
Sample Journeys for Food & Wine Lovers:
Think of them as Inspirations... Starting Points... Then We Tweak & Customize to Your Preference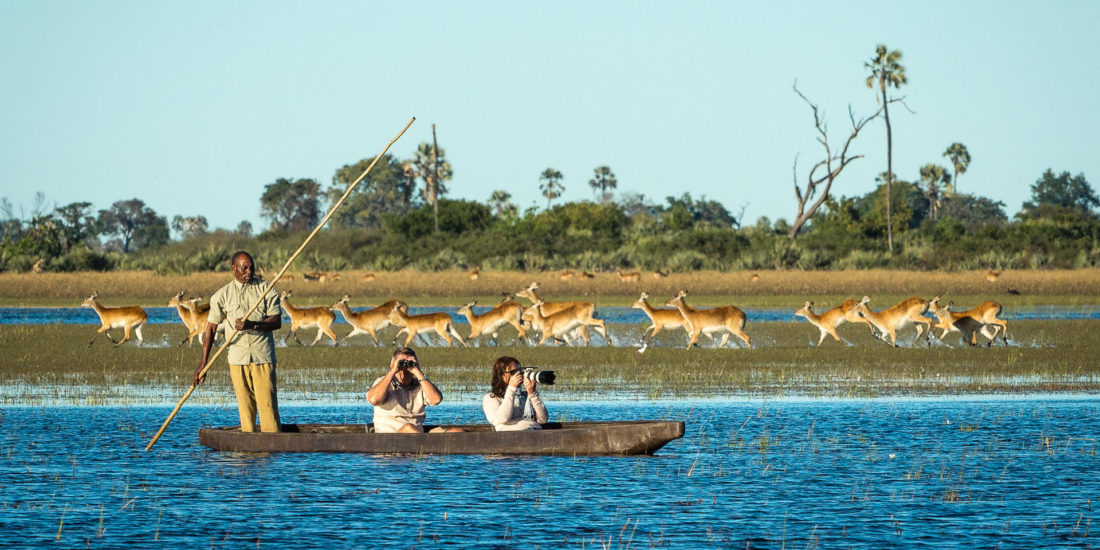 Enjoy the magic of Botswana and South Africa, with water safaris, desert & a vibrant…