Taking your family on an African Safari… on your own, with other families or with extended family!
A successful and unforgettable family safari ensures that the needs, expected level of comfort, individual interests and, of course, the safety, are foremost in the planning of such a memorable trip.
We choose accommodations that don't just tolerate children but welcome them!
Taking into account the needs of a family, we then design a safari that will be cherished by all family members – babies to teenagers, parents to grandparents;  and, perhaps even be a little educational.
If you then add amazing wildlife encounters on vast open plains with your professional guide, it is easy to see that an African safari is one of the most exciting and rewarding adventures a family can undertake.
There are now more family-style lodgings available designed to sleep four or more. Families can get the whole experience of staying in a tented camp which has been created for a family unit. For example, some have a lounge area middle-tent where all can be together, with adjunct sleeping areas for the parents and kids off the center, rather than having the family split up. And it's, of course, not suitable to have very young children in a tent by themselves.
There are also private safari villas on location at many lodges and camps where families have a private lodge, a private pool and their private vehicle for game drives. Villas can be as small as two bedrooms or even as large as eight. We are seeing a lot of families traveling together, some have older children leaving for college and some have younger kids, and these villas are a great option for them.
One of the goals with a family is that there shouldn't be too much moving around and packing and unpacking.  Staying about three nights in a destination is a good amount of time.
CLICK ANY PHOTO TO ENLARGE
Travel, beyond theme parks, is transformational. It is an investment in making our children better people and shaping their overall development.
Building a bridge across continents – to one of the last refuges for wildlife and culture left on the globe – broadens a child's horizons and gives them a more well-rounded perspective on the world.   They heighten a sense of curiosity and wonder & strengthen connections to nature.  We know this from personal experience as we've taken our own children on safari.
An option we give families is to incorporate an immersion or volunteer experience in a local school or community. This brings a family closer together and exposes new cultures and perspectives.
Are your children old enough to go on safari?
Safaris stimulate children aged six and over in many ways.  After a morning watching a hundred elephant splashing and wallowing at a waterhole, they can spend the afternoon on a beginner's tracking course, playing with local Masai children, or learning the medicinal use of plants from their bushman guide, fishing, mountain biking and more.  Safaris are also a fantastic vacation for teenagers – imagine a day canoeing together down the Zambezi, or stealthily creeping up on a herd of giraffe.
After an exhilarating and exhausting day followed by a hearty (and nutritious) meal under a star-filled sky, you'll fall into bed full of anticipation of what is in store tomorrow…
Why plan your family safari with us?
Our Managing Director Karin Jones taught children for many years and is certified as an Educator for children from Nursery through High School, so she understands stages of development which affect the planning of trips for children and families.
Karin was interviewed for this family safari article by Janeen Christoff
Read Article
She's taken her family on safari — all over the continent.  From Cape Town South Africa to Botswana.  From Victoria Falls to Nairobi, Kenya.  From the Serengeti Plains and even to Zanzibar.  And we know the ins and outs of the realities of traveling with kids. Both younger and teenagers… MEET THE JONES'
We know how to organize an unforgettable family safari in Africa.  If it's your first safari with children under twelve or a "last family vacation" before your teenagers leave for college, we can assist with all the planning.
It's also great to get your kids involved in the planning.
We understand that many elements need to be considered in the planning:  age/s of the children, attention span,  timing of school breaks, sleeping arrangements or families, keeping children safe and healthy while traveling, affordability when paying for a whole family, incorporating activities that everyone will enjoy, flying with kids and much more…
For our families, we typically recommend a private vehicle.
Additionally, for families concerned about kids taking medication, there are malaria-free areas with wonderful safari options .
We will discuss all the details with you before suggesting the itinerary to ensure there is something for everyone, and we'll make sure the special needs of families are thoughtfully arranged:  from family-friendly accommodations with children's menus to pint-sized robes, babysitting and exciting, engaging and educational activities for explorers of all ages.
And parents will appreciate a well-deserved break on safari, because at some lodges, adult game drives are offered while kids are looked after by child-friendly rangers.
Combined with Cape Town or the Beach...
Combine your family safari with a fantastic stay in Cape Town..or Victoria Falls
There is a lot of adventure to be had in its cities and coastal areas as well. We recommend breaking up a trip with a combination of activities. Cape Town is a great location for families. There is so much to do. They can hike Table Mountain, there are the penguins at Boulders Beach, an aquarium and even Robben Island, which is best for older children. Likewise Victoria Falls, especially with older teenagers/young adults who enjoy adventure travel such as river rafting and bungee jumping.
After a safari, heading to a sun-drenched beach is a great way to relax, particularly after three or four days of early-morning game drives. One recommendation is the Alfajiri Villas in Diani Beach, Kenya. The property even offers nannies for children.  Or, somewhere like a remote Mozambique island or a luxurious five-star hotel in the Seychelles or Mauritius, or the beaches of Lake Malawi!
Sample Journeys for Families of All Types:
Think of them as Inspirations... Starting Points... Then We Tweak & Customize to Your Preference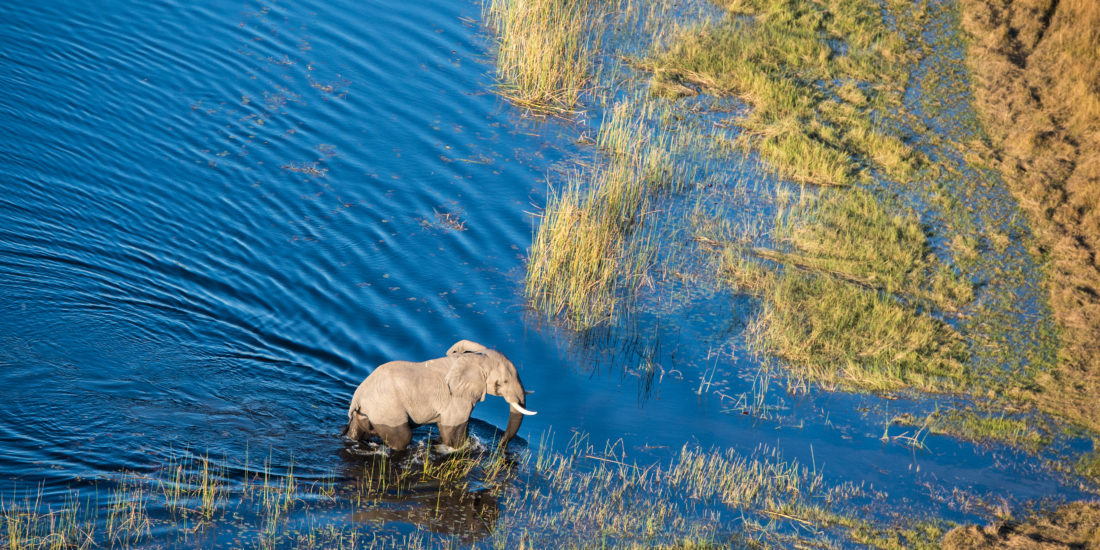 Magical Botswana with landrover, water & desert safaris...including meerkats! Visits to 3 distinct areas: the…