Sea of Land, Land of water... For the ultimate safari combination of big game, stunning scenery, luxury and privacy. Africa at its best.
Botswana's specialty is low density, high quality tourism... From the diverse game of the Moremi Game Reserve to the vast Makgadikgadi Salt Pans of the Kalahari Desert, and from Chobe National Park's grass plains to the glistening tributaries of the Okavango Delta, in addition to amazing wildlife viewing. going along the waterways by mokoro and bird watching in the lagoons, or quad biking in the seemingly infinite desert, makes Botswana one of Africa's most special, stunning and unique locations.
Best Suited to Which Type of Travelers:
'National Geographic' tapped Botswana as Africa's last wildlife refuge. This country has gained recognition, joining Kenya and Tanzania, as one of the world's hottest wildlife areas. You can expect to see a large number and good variety of wildlife within very remote and beautiful scenery.

The country has intentionally avoided mass tourism and chosen to offer a higher quality experience to a lesser number of people.   Most camps and lodges are tented, restricted in size (usually not more than 24 clients at a time); some Chobe properties are larger.   

Game viewing is typically in open vehicles, canoes and motor boats at 'wet' camps. The Okavango has so much variety in wildlife and scenery we recommend you stay in two contrasting areas.  The 'dry' camps focus on finding the large predators and herbivores. Additionally there is some walking.  Light aircraft transport between camps is a necessity as roads are non-existent.  Thus,  Botswana is ideal for a very comfortable and relaxing, yet adventurous safari, with minimum travel time between locations.   It can be enjoyed at any time of year but you have to take care to visit the right places during the right months.
We Recommend These Experiences:
• Fly by bush plane from one small luxury safari camp to another, with 2-3 days per camp.

• Mix up your safari with a "land camp" on huge private wildlife reserves, where you will not usually see other vehicles when on safari and "water camp" experience, where we'll select lodges based on differing water levels throughout the year.
• Immerse yourself in the world of elephants interacting with them directly at several specialty camps 

• Enjoy safaris with an incredible variety of experiences with expert guides on foot, getting some African soil under your feet with a bush walk. Explore the environment with your guide, learn about curative properties of plants and identify animals from their footprints and dung. Large game is avoided when on foot but animals can often be seen from a safe distance. 
   
• Be poled by mokoro canoe along the waterways of the Okavango Delta, which can be seen from space, giving you the opportunity to witness the untouched wildlife of Botswana close-up. From the tranquil water lily-lagoons, to the great herds of Antelopes that roam the beautiful grasslands, going wildlife viewing on a mokoro is truly the best way to experience the Okavango …Your mokoro poler and guide will have a wide, extensive knowledge of how to find the animals, as well as insights as to how to read and interpret wildlife behavior. You will be infatuated by the immediate beauty of the wetlands. Wildlife is seen throughout the year.
• Take in the diversity of the wildlife viewing with thousands of elephant, lion, leopard, giraffe and herds of plains game. And birders will be in paradise with fabulous species such as the Pel's Fishing Owl and lilac breasted roller..
• Explore Savuti and Linyanti regions dry riverbeds, big savannah plains and forest which support amazing concentrations of elephant, antelope and prides of lion.  From July to November this is one of the best big game safari areas in Africa.
• Immerse yourself in culture throughout the country walking with San Bushman and learning about their culture. 

• Explore Botswana's stunning desert Kalahari, Nxai Salt Pans and Makgadkikgadi Pans landscapes. 

• Cruise on the Chobe River to see massive pods of hippo for the afternoon, or for up to 3 nights.  If you are lucky, the big cats will still be around after their night of hunting. This is Big 5 country (Lion, Leopard, Elephant, Rhino and Buffalo) all of which are possible to see in the this area.  There are also many other species to be seen, large and small, as well as fascinating plants and colorful birds. 

• As darkness descends it's time to return to the safety of the camp and picking out the glinting eyes of nocturnal animals. Return to the camp, where there is time to freshen up before dinner. Enjoy sitting around a blazing bush fire with friends and enjoying a meal and recount the day's adventures before going off to slumber in a luxurious tent.

•  Extend your time with a blockbuster of activities including ballooning, helicopter safaris, quad biking, horseback riding, and meerkat encounters with some of the best and most experienced guides in Africa.
Activities In Botswana... Not to Be Missed: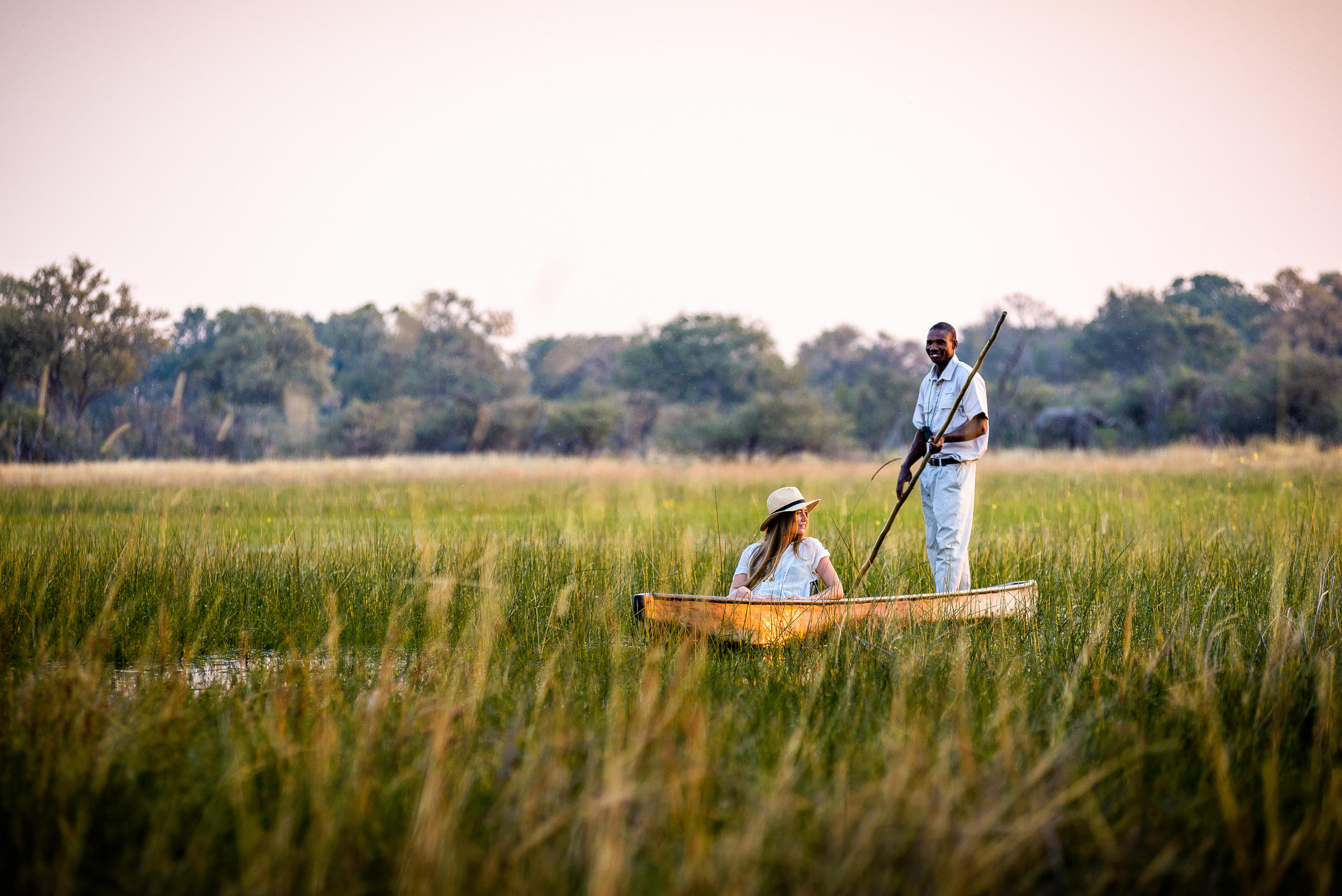 Poled by Mokoro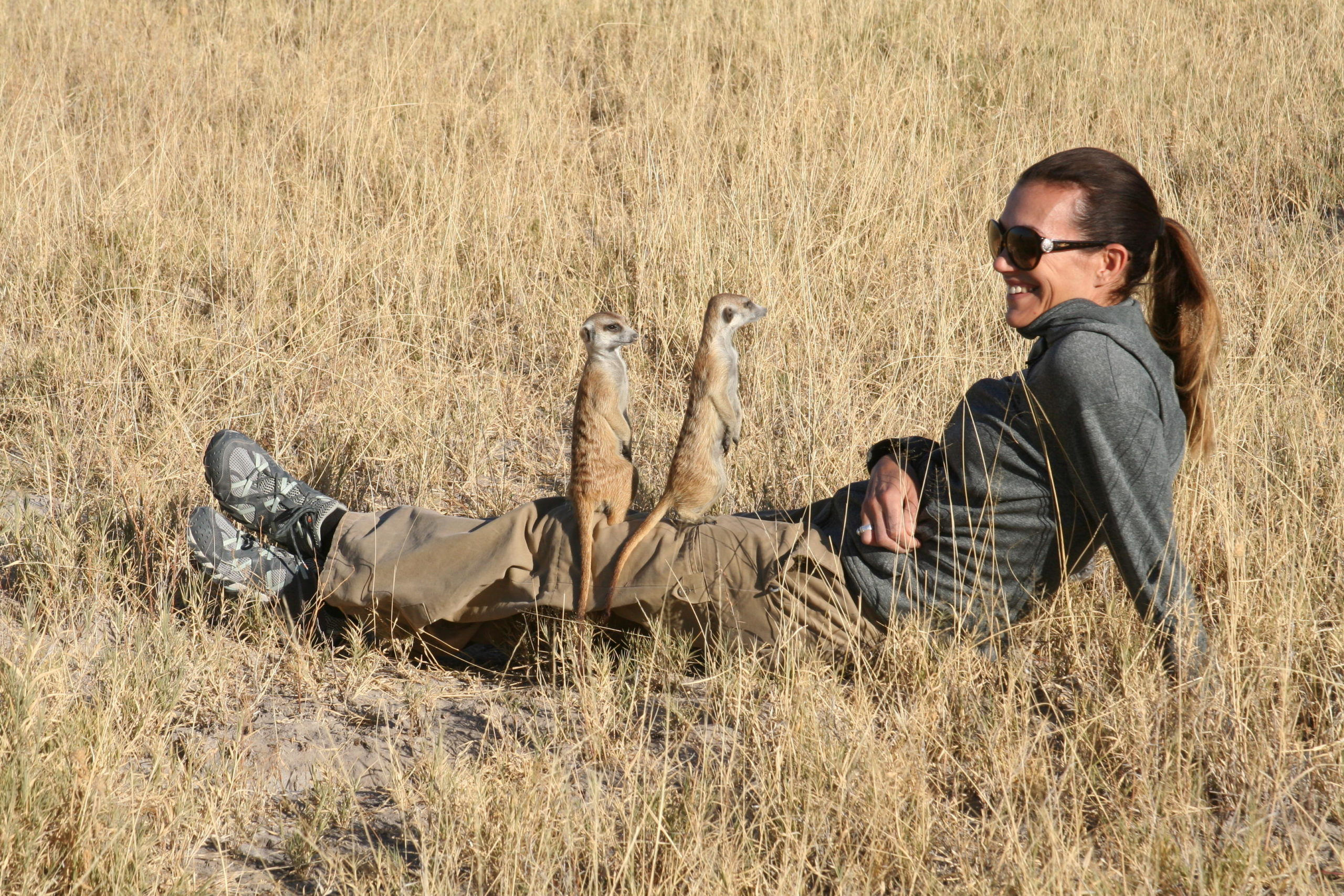 Explore Desert Meerkats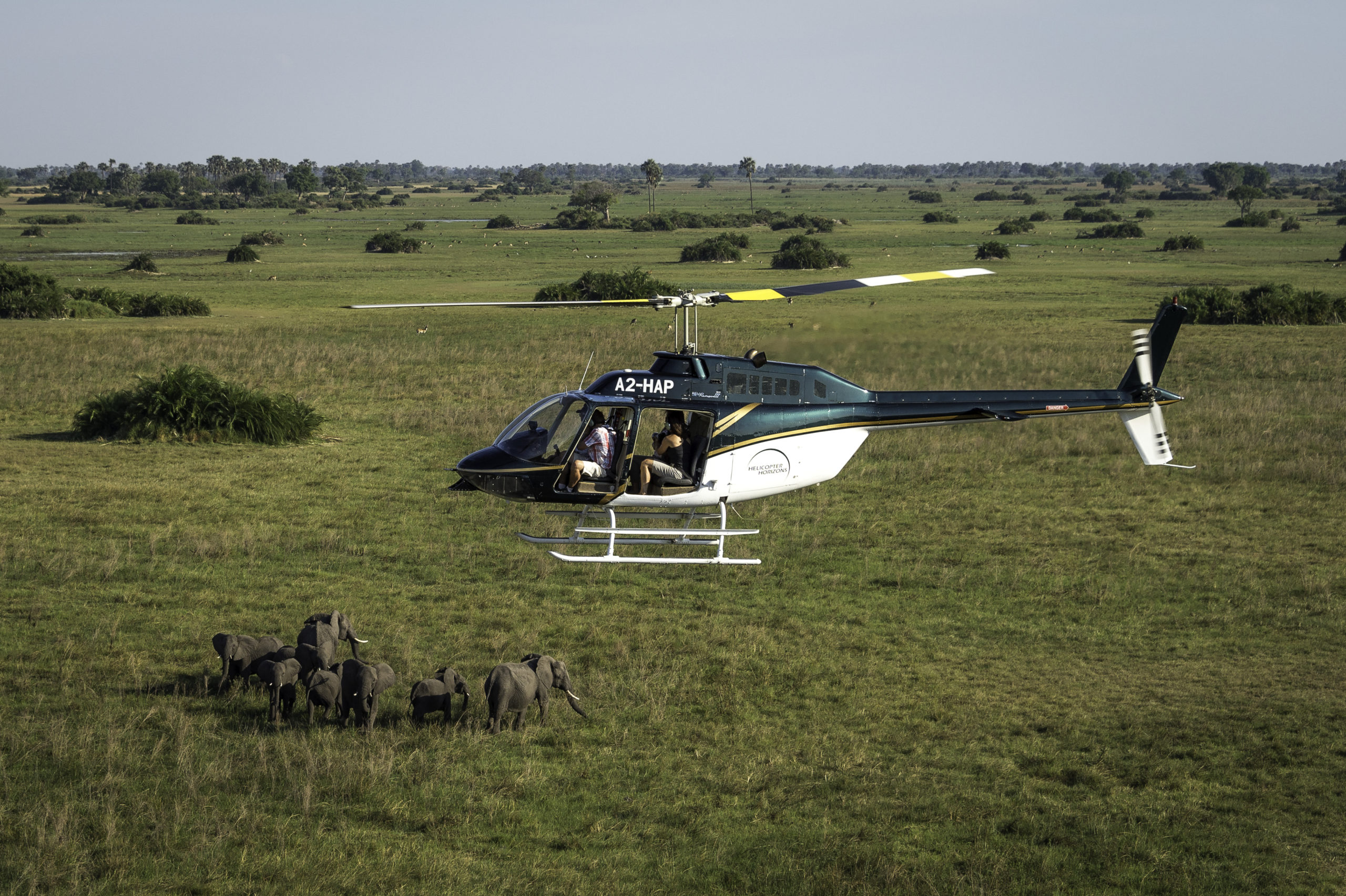 Helicopter & Ballooning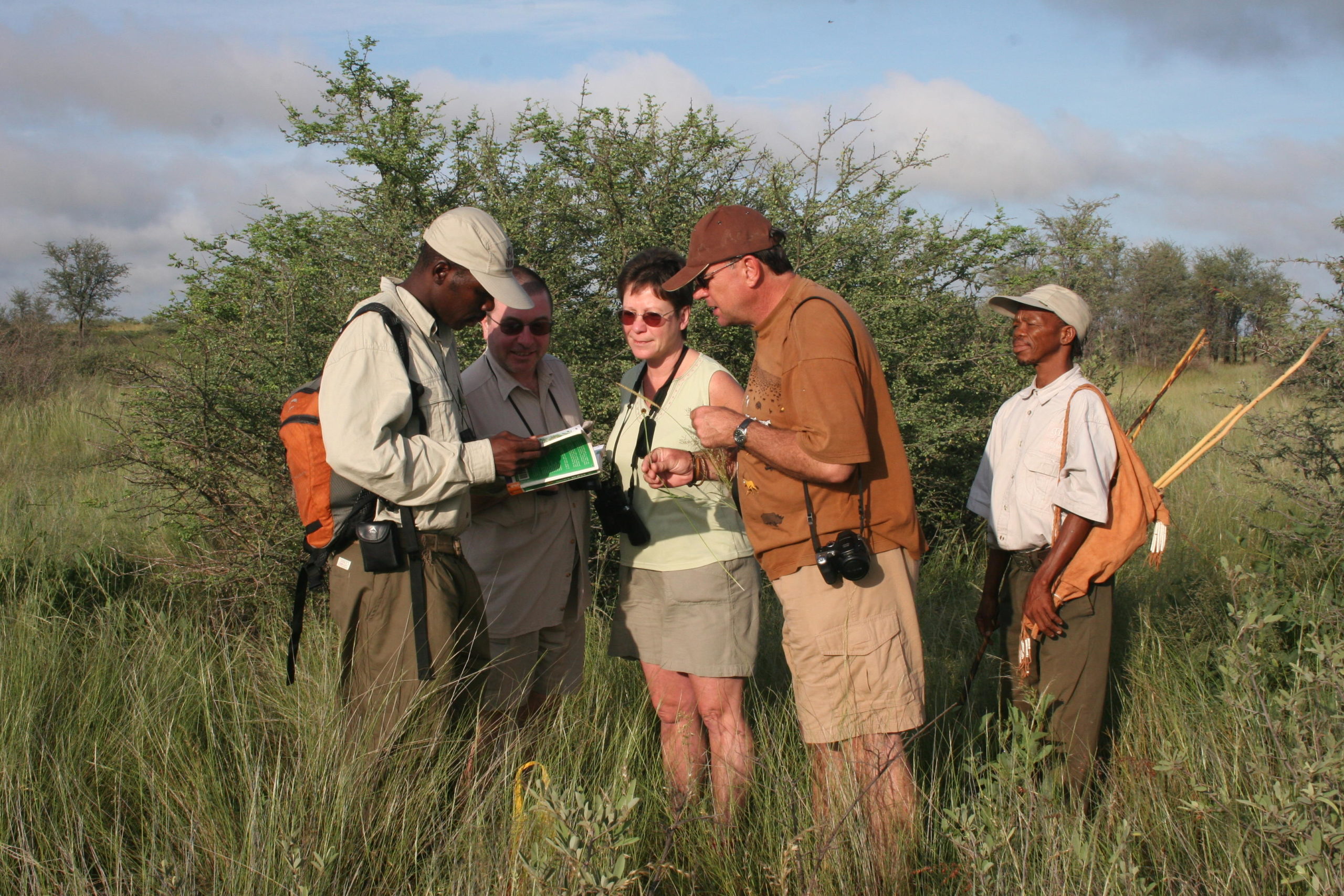 Guided Bush Walk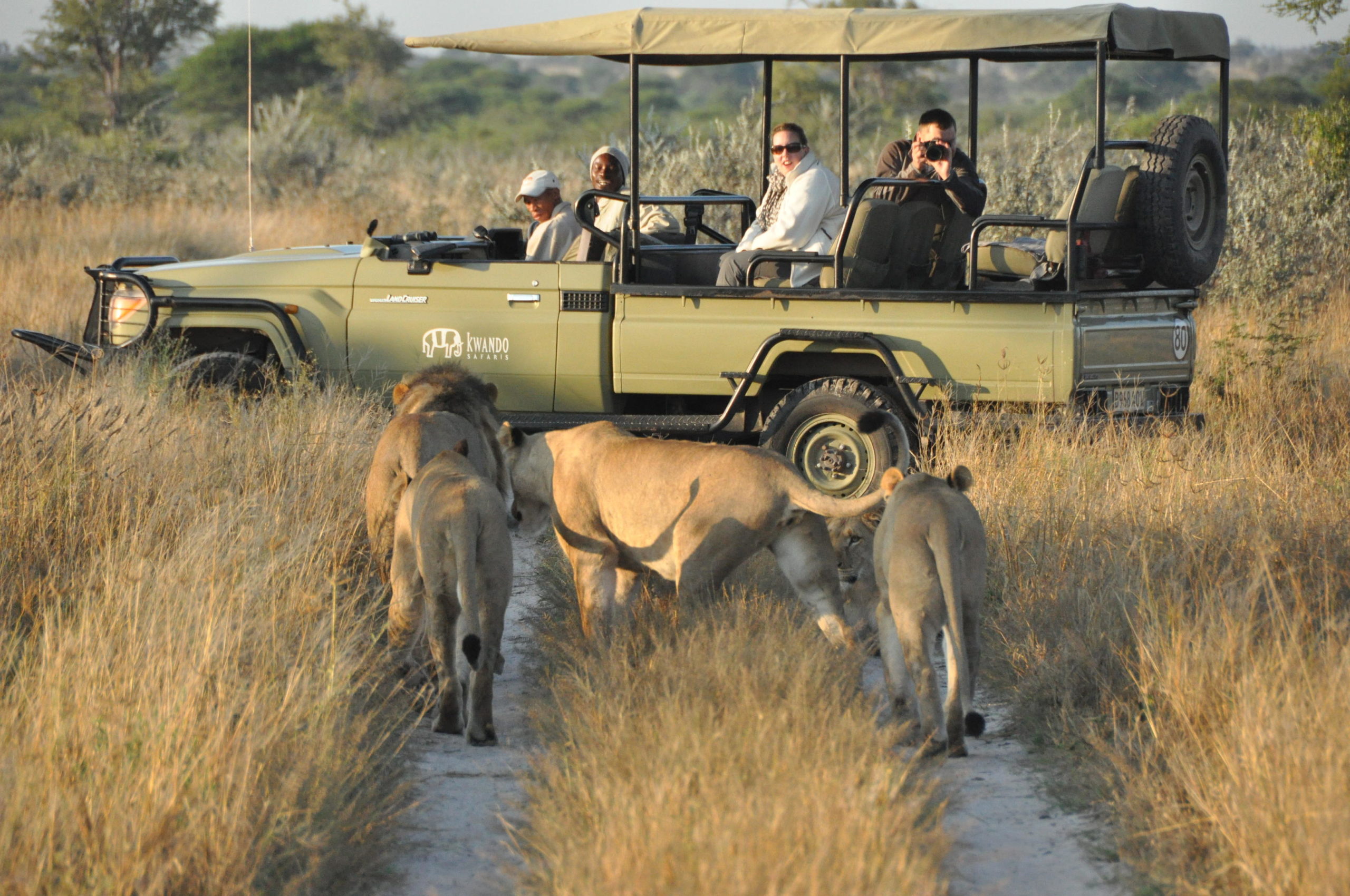 Game Drives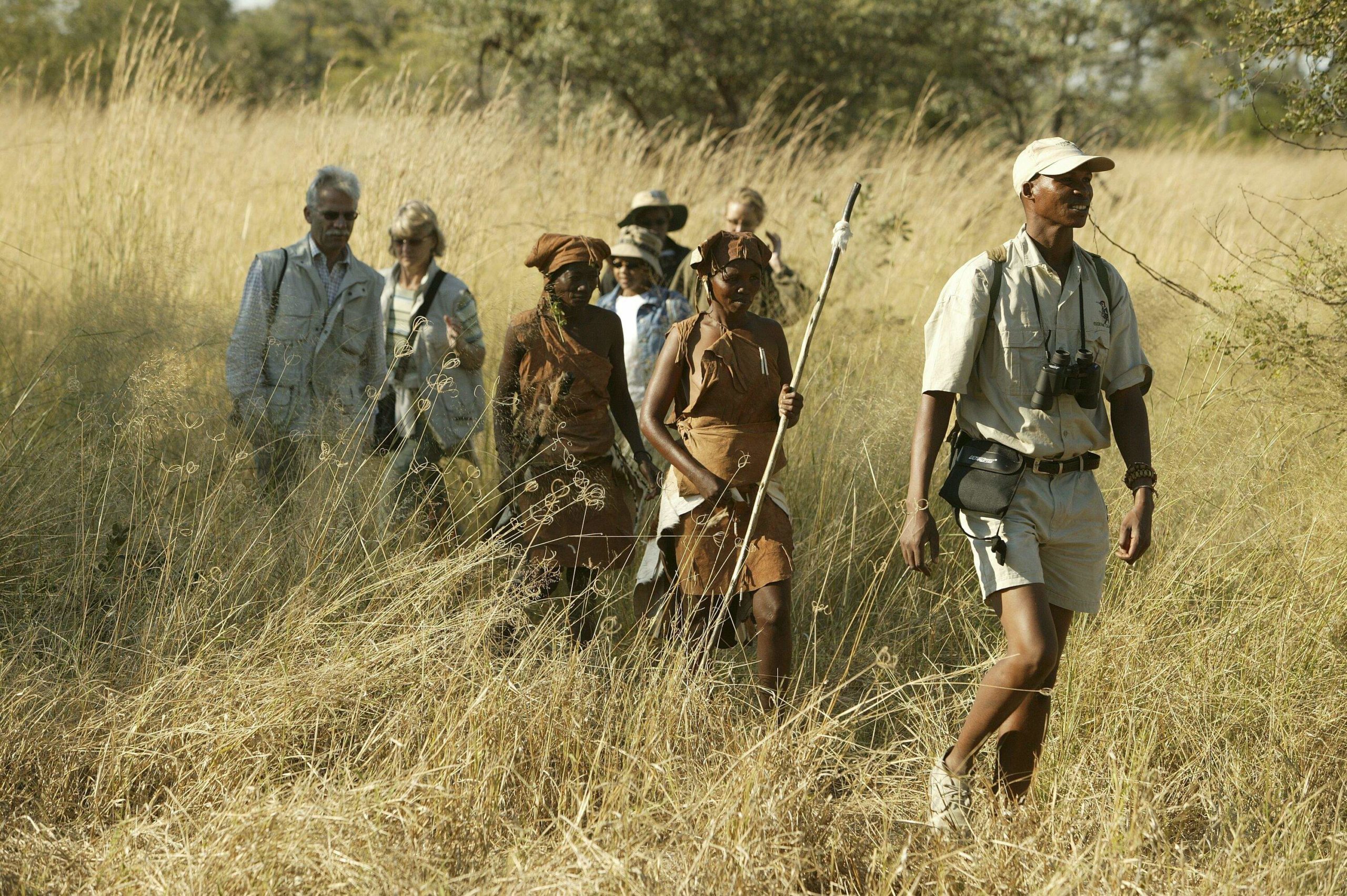 Community & Cultural Visits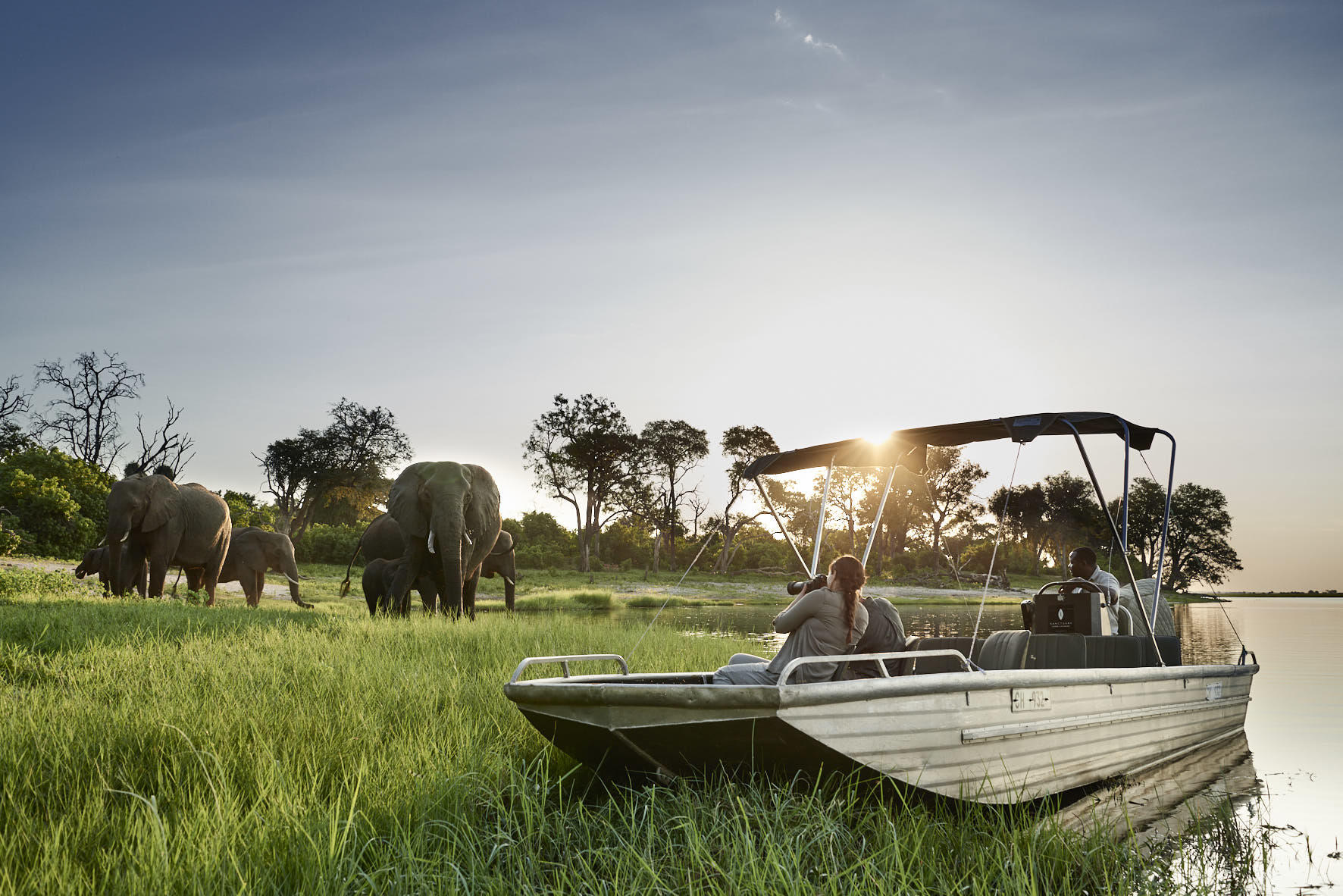 Boat Safari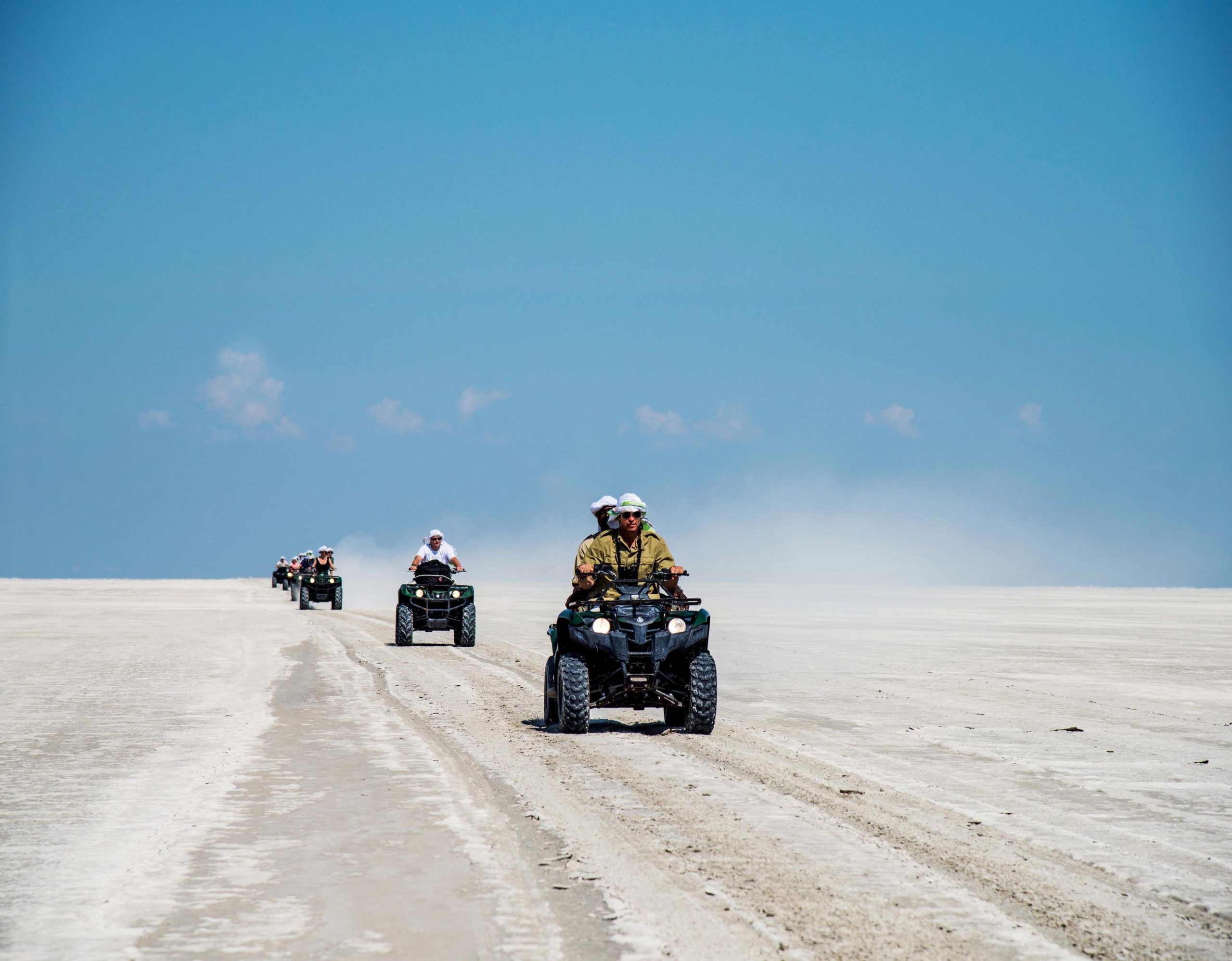 Desert Quad Biking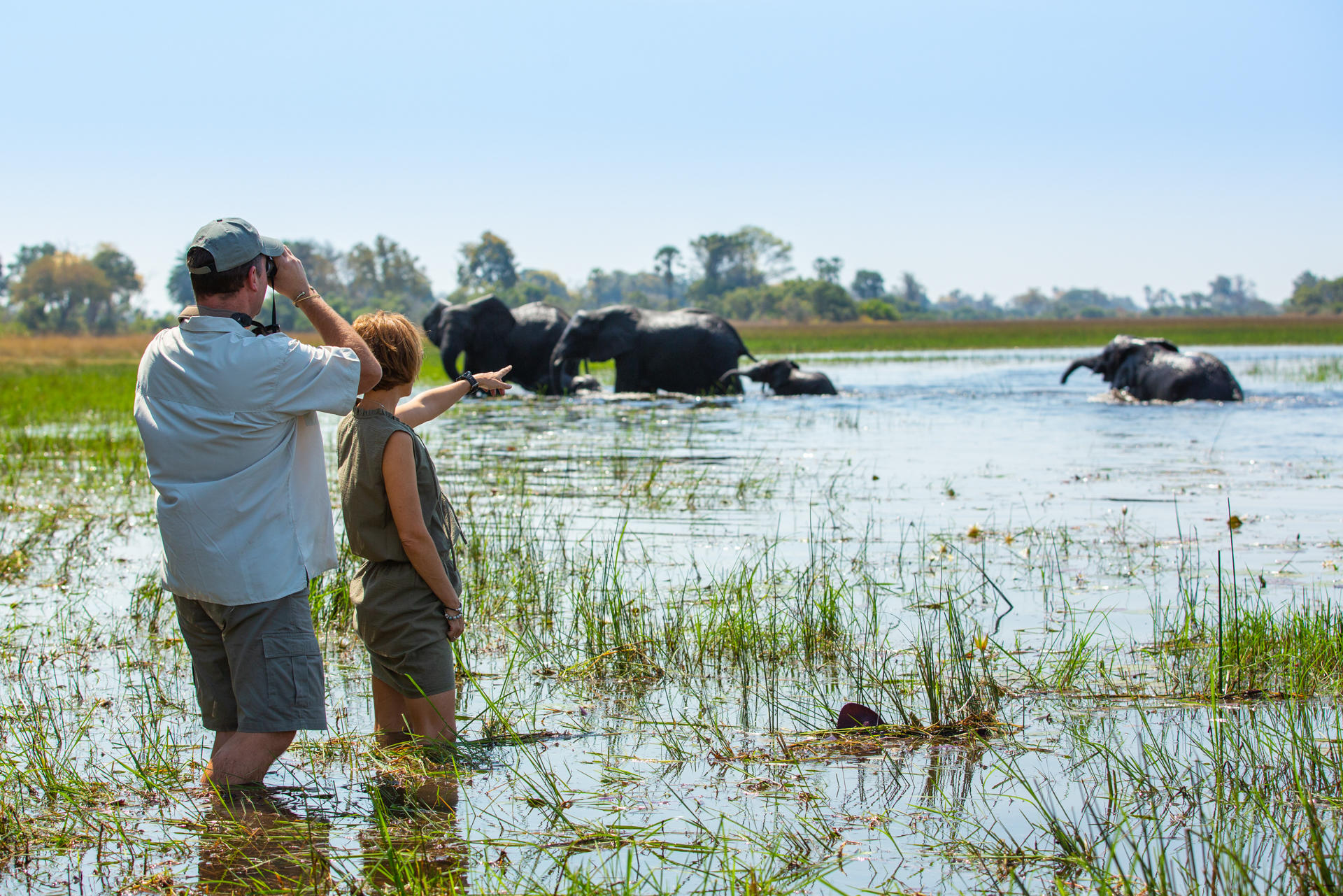 Elephant Conservation
Botswana Video Courtesy of Helicopter Horizons |Martin Harvey
Our experienced team have personally visited Botswana over the last 34 years, and have fallen in love with the Okavango, its people, the Pans, ancient rock paintings, and mind blowing splendor of wildlife & remoteness,  and can guide you in planning a dreamy handcrafted journey…….
Our Managing Director, Karin Jones:
The first time I flew over the Okavango Delta I was mesmerized, not only by the views of elephants splashing through the crystal clear lagoons and channels, but by the fact that I was sure I could see the curvature of the earth, so flat, so clear and so hugely scaled was the scene confronting me.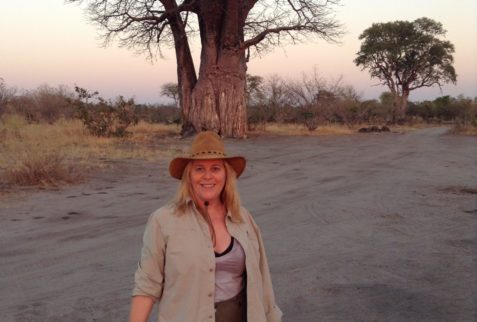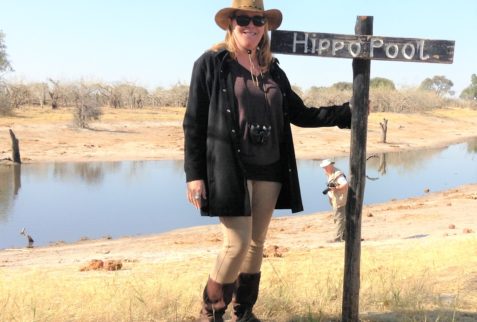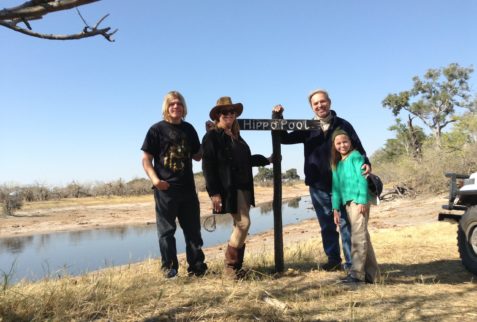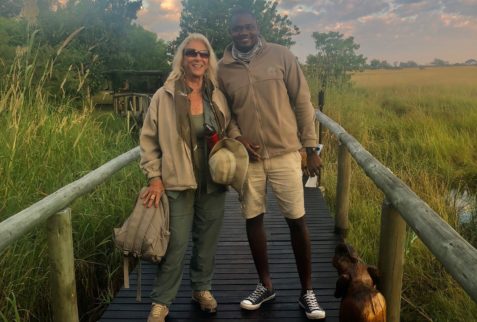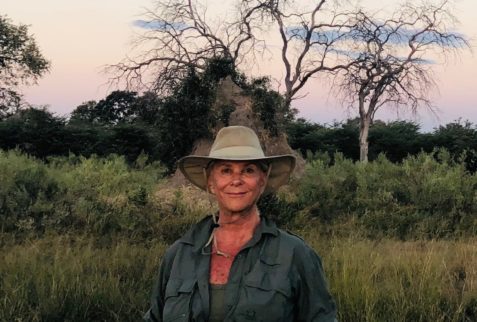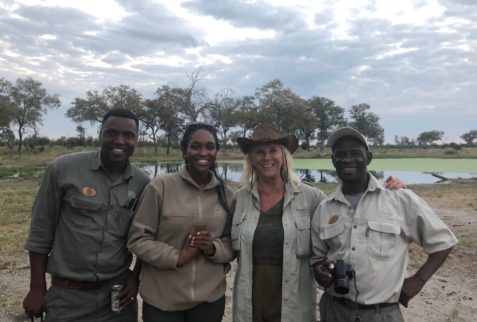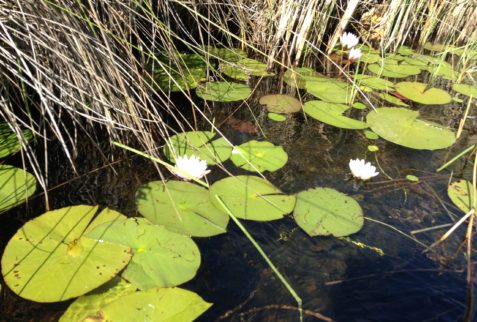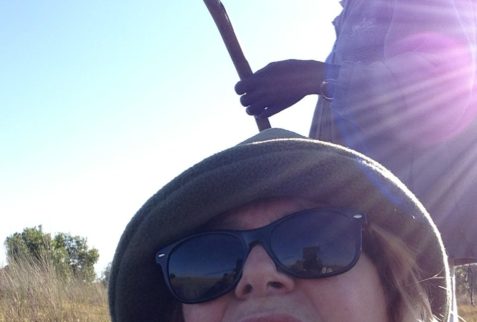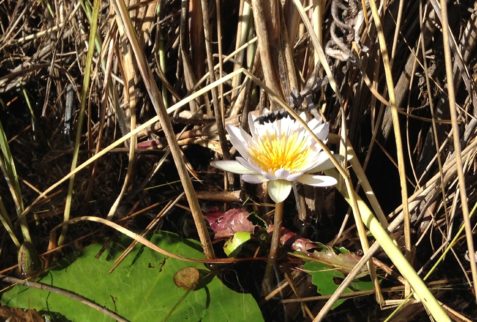 In The Know:
Best Time To Visit
JAN ++ FEB ++ MAR ++ APR ++ MAY +++ JUN +++ JUL +++ AUG +++ SEP +++ OCT ++ NOV++ DEC ++
+++ = May through Mid-Sep
This is the dry season with fantastic game viewing and wonderful weather: mornings and evenings are cool while daytime temperatures are pleasant. Note: this is also when the water levels in the Okavango Delta are highest, thus the water activities for which Botswana is known, are offered in abundance.
++ = Jan & Feb
Summer Rains established with occasional afternoon thunderstorms. Great photographic light. Tme of lush landscapes and animals giving birth to their young across the country. Fewer visitors and lower rates also apply during this period, making it an attractive option.
++ = March & April
Rains lessen and summer temperatures cool. River levels rise. Flood should arrive end March. Fewer visitors and lower rates also apply during this period, making it an attractive option.
++ = Mid-Sep to Nov
Very hot and dry months – day temperatures rise and can be in the high 90s and low 100s and the summer rains are expected. Great game viewing due to vegetation sparsity and animals congregating at water sources
++ = Dec
First of the Summer Rains- new-born antelope and migrant birds. Dramatic skies
Getting Around:
Light shared aircraft, private charters, and helicopter
Pairs well with:
South Africa, Zambia, Zimbabwe, Victoria Falls (Zim or Zam side), and sometimes Namibia
Fun Facts:
Botswana is home to the world's largest concentration of African elephants (estimated at more than 150,000)
Sample Journeys:
Think of Them as Inspirations... Starting Points... Then We Tweak & Customize to Your Preference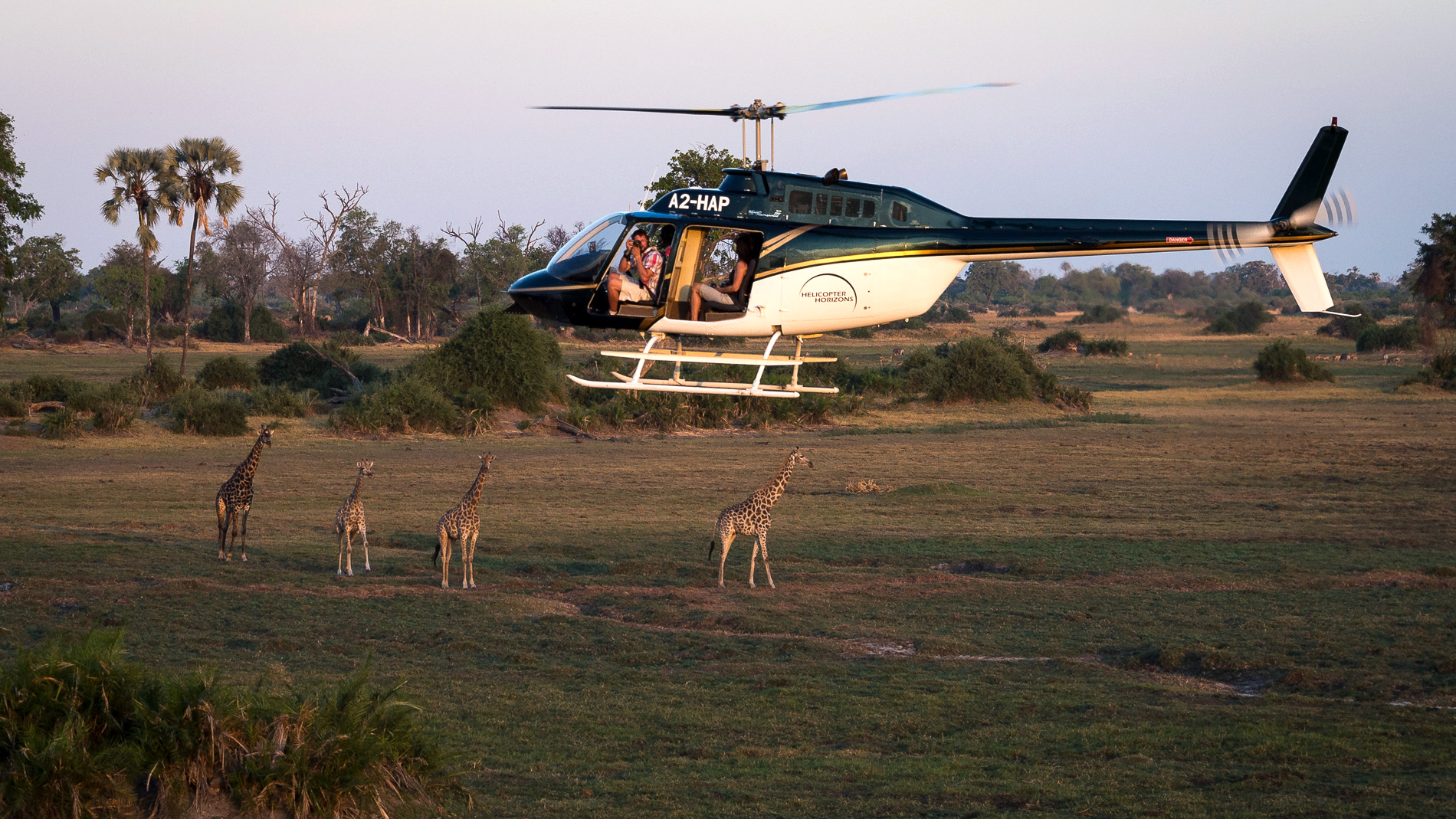 A private safari by helicopter from Victoria Falls to Botswana, with exclusivity and privacy at its core! This itinerary is…